O4C hackathon background

With more than a half of global population living in cities (a proportion that is expected to increase to two thirds by 2050) the quantity and quality of urban services made available to citizens by the local government – directly or through specific agencies and/or alliances with civil society – becomes of prominent importance. Indeed, urban services deeply affect our lives by shaping and constraining the way we experience, and interact with, the city organization in its manifold aspects. Traditionally, this was related to the fulfilment of the basic needs of a decent life - from street cleaning to domestic water supply, from waste collection to sanitary sewer systems - issues that have been in focus of city managers for thousands of years now. With the emergence of the Welfare State concept about a century ago, and even more recently with the diffusion of an environmental consciousness among the general public, urban planning and administrative processes have been growingly held responsible for a variety of additional functions, such as the protection of citizens' health and safety and the ecological preservation of urban landscape. This has gradually led to a holistic notion of urban services, touching upon all aspects of individual and collective life, including education, culture and leisure time; not to mention social integration and civil rights.

However, experience shows that usually there is a considerable gap between the way urban services are designed and what the citizens expect from them. Such gaps may emerge because of the service design logic – being driven by too technical goals or adopting too bureaucratic approaches – or as a consequence of substantial societal changes, which the existing services are unable to address. This gap generates constraints on the everyday life of citizens, that makes such services socially unsustainable. As a result of this situation, civil society or the business community can come up with alternative ways of fulfilling the same specific needs or service expectations, but the impact of these on city organization can be unpredictable, if not controversial – as the example of "Uber" is there to show. Also, the local government itself, supported by disruptive technologies (such as those typically gathered under the Smart City label) and adopting innovative delivery models (such as the public private people partnership, engaging citizens in service co-creation), can decide to undertake an urban service transformation pathway of its own.

This handbook addresses the information needs of anyone involved in city management and administration – whether as a "regular citizen" or an elected official, civil servant, or member of a nonprofit or nongovernmental organization – willing to seize the opportunities offered by the availability of open data to address service transformation goals or to increase the social sustainability of urban services. We offer a deeper insight into the global practice of hackathons, which has been popularized by many successful instantiations (particularly from the US) and that we are trying to make even more inclusive than in the concrete examples we know about: not only a technical marathon for coders and service hackers, but also an opportunity for the general public to co-design the urban services they need, together with the public agencies (and equivalent stakeholders) in charge of delivering them.
Why the focus on open data?
First of all, because this trend is definitely here to stay. National, regional and local governments around the world - albeit at different speeds - are increasingly embracing the commitment to opening up their own datasets in a machine-readable way, in order to increase the level of transparency and accountability of public action, ignite economically viable businesses, and ultimately improve the quantity and quality of their own services.
Additionally, because nowadays with the progress of technology (for example, the so-called Internet of Things), a large variety of data is becoming more and more available as public commons, produced by social communities and/or sensor networks, which very few people assign a value to, due to lack of reflection and experimentation on which related or unexpected uses could be envision for those datasets.
The worldwide experience of hackathons shows the huge potential of these – relatively easy to organize – events to increase awareness and understanding of the value of open data and its ability to tackle difficult problems by developing simple, sometimes minimalistic, solutions.
However, the (partly unjustified) impression left by hackathons is of something restricted to IT-savvy participants – coders and technical developers able to generate self-sustained apps and similar software tools within the narrow time frame of a 1-2 days long round-the-clock marathon.
Our proposal – supported by a number of concrete demonstrators, now being planned and organized in five European city locations – is to complement the hackers' capacities with the contributions of ordinary citizens in designing, validating and adopting the innovative service concepts made possible by the combination of technologies with open data.
This is the specific, distinctive trait of our project's proposition. Not a fully original one – as in many hackathon experiences we are aware of, the role and involvement of "normal people" has been considered and actively supported by the organizers.
There are two main characteristics of the O4C hackathons compared to existing alternatives.
Firstly, citizens are continuously involved in all the phases of the O4C hackathon process ( "pre-hack", "hackathon" and "post-hack"). This is a derivative of the Urban Living Lab approach. The essence of an Urban Living Lab partnership is to involve organizations from the Quadruple Helix - i.e. representing civil society other than academia, local government, and private enterprises. The underlying concept is to adopt and apply citizen-centric and participatory methods to the co-design and co-experimentation of innovative urban services together with their prospective beneficiaries.
Secondly, the O4C hackathon events are explicit linked to the purposeful process of opening up and sharing of public datasets, and this linking is encapsulated in the new and innovative concept of OpenDataLabs (ODLs). ODLs are virtual/physical playgrounds, localized and nurtured at each hackathon site with the active support of Quadruple Helix organizations, acting as a point of reference for citizens, interest groups, grassroots communities, service providers, IT experts, start-up businesses and students who are willing to get access to open data to generate new services and applications. Our project promotes the formation and growth of an OpenDataLab not just as a meeting place, but also as a knowledge resource for lay persons wanting to understand how to use open data to create new services for their everyday lives.
An overview of the O4C hackathon process is supplied in the following session. This document goes through the pre-hack, hackathon, and post-hack phases, providing pragmatic knowledge for people involved in the organization of these.
There are two overarching aspects of the overall process – Stakeholder engagement and Evaluation – that are discussed at the end of each section, since they are forming a flow of actions, instead of stand-alone activities.
The O4C hackathon process: an overview
As mentioned above, the O4C hackathon process is framed along three phases: pre-hack, hackathon, and post-hack. These three phases give rise to a converging process aligning the problems experienced by citizens and the open data made available in the urban environments towards the O4C hackathon scope, i.e. service innovation/creation.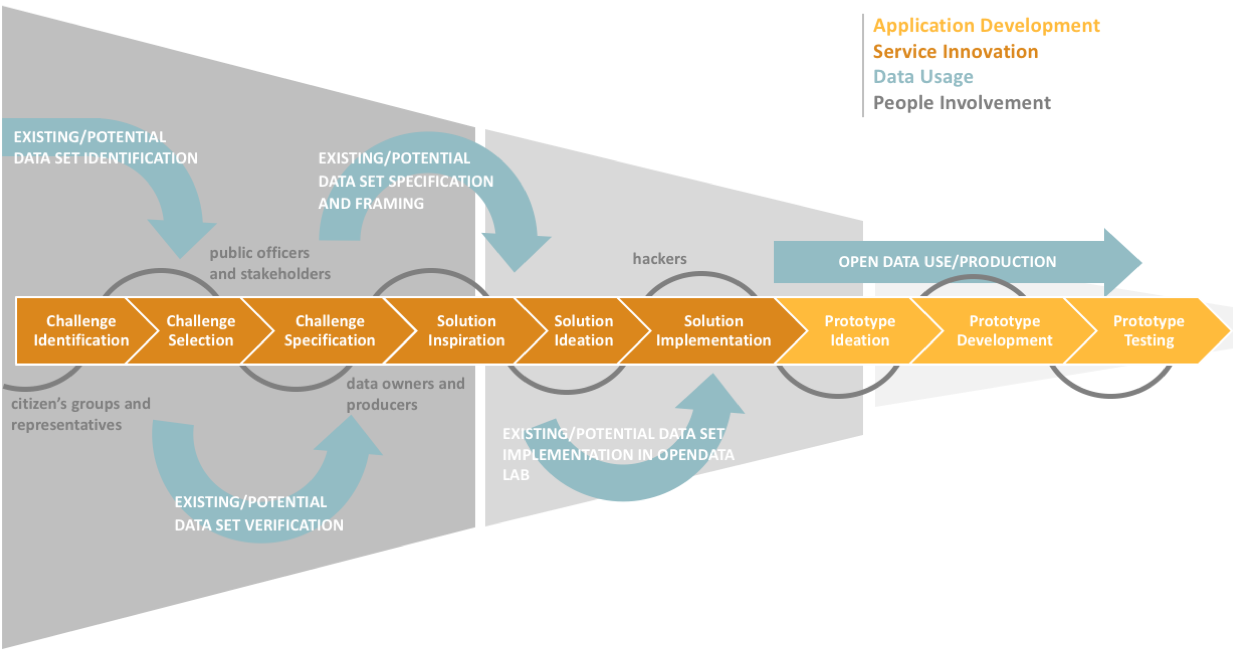 Figure 1 The O4C hackathon convergence process
The alignment process (Figure 1) starts with the identification of an urban challenge (in a given city) that indicates citizens' attention and activism surrounding. Around this challenge, four distinct paths are activated: service innovation, people involvement, open data management, and application development.
Application development. The application development starts during the hackathon step with solution implementation. After this, the development starts with prototype ideation and is followed by prototype development and testing.
Service innovation. After starting the activities around a broader, general urban challenge, the scope is reframed and more exact challenges are identified, selected and specified considering the information gained on the problem experience and the opportunities offered for possible solutions by open data exploration and identification. In the alignment with available data, inspiration for solution and solution ideation can take place, making the solution implementation possible during the hackathon step towards the development of an application.
Data usage. Available open data are identified with potential relations to the identified problem. Available datasets are verified in term of coherence with the problem and its potential solutions, in term of usability. Datasets are selected along the alignment process also considering the early inspiration for solution and then integrated into the OpenDataLab platform.
People involvement. Citizens, people, activists are involved from the beginning with their experiences in the urban life, their social networks and their roles in organizations and community groups. Furthermore, public officers and relevant stakeholders are also engaged together with data owners and producers, while the identified challenge is better defined and clarified. When a sufficient alignment between the problem specification and open data identification is reached, the hackathon phase can take place, hackers can be involved, and the application development can start.
The whole O4C hackathon process is framed on the involvement of citizens and stakeholders (Figure 2). The centrality of the related problems of citizens works as motivating factor for the involvement of citizens in the service innovation/creation process, resulting in increasing the public value of the whole hackathon.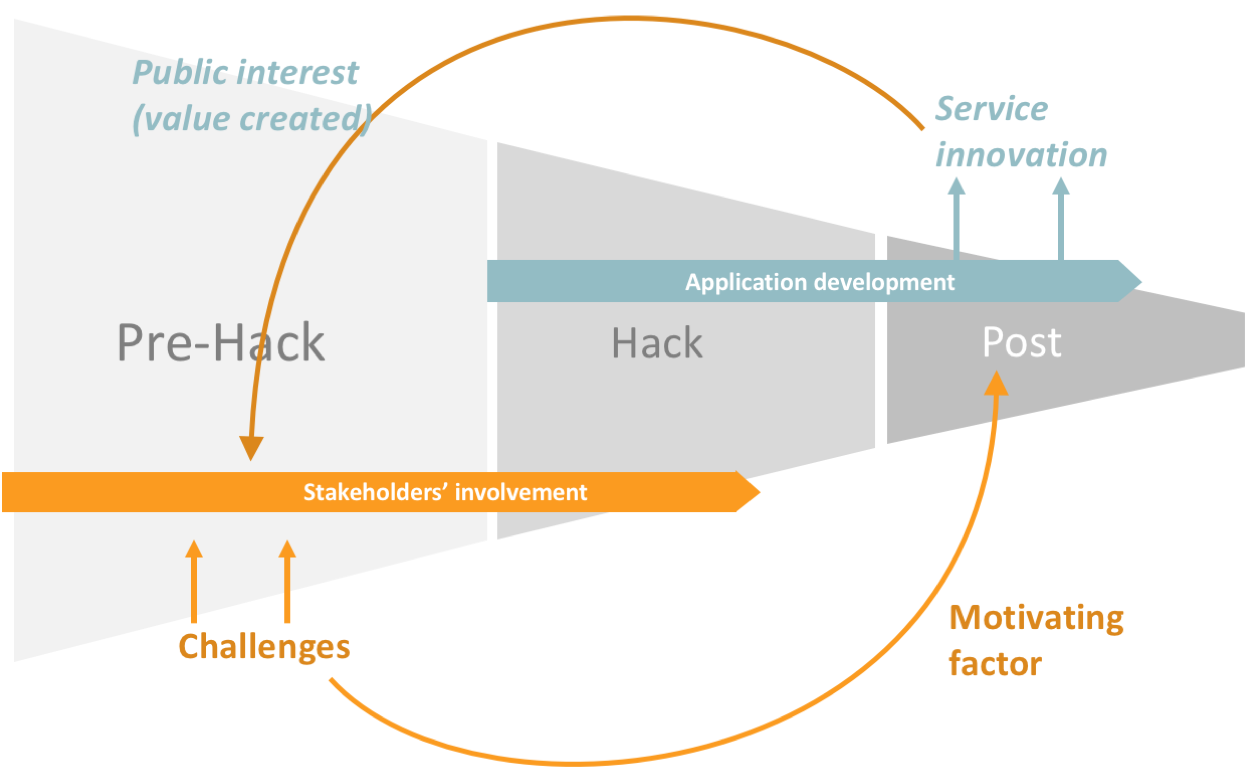 Figure 2 The value creation cycle of the O4C hackathon
Stakeholder engagement
Fundamentally a successful O4C hackathon is an event that 1) enables participants to make real and meaningful use of open data, and 2) invites the participating teams to address problems of relevance to specific topics and actual "problem owners". This requires a continual involvement of a wide range of stakeholders spanning both pre-hack planning and preparation, the hackathon itself – but also facilitation in the post-hack follow-up.
As you begin reaching out, promoting and recruiting, it might be helpful to think of potential stakeholders on a spectrum between Collaborators that help "build the ground" as you arrange the whole hackathon process – and the Participants you expect to engage at the actual hack-events (of course this may overlap; collaborators might also participate and vice versa).
Table 2 Stakeholders of the different hackathon events
Problem owners, issue/subject matter experts and/or passionate "grassroots" / curious citizens
Need to be involved to ensure definition of relevant topics and themes for the hackathon. Only in this way actual problems of real value can be addressed.

"Problem holders" or "issue experts" are crucial for inspiration and continual relevance and context of the problem/solutions being worked on.

They are "experts" as they are directly touched by the main theme. Some may even represent the problem in all its aspects; as problem holders.

To allow for a "continued life" for the solutions and ideas proposed during the hackathon, problem holders and issue experts are key. (e.g. figuring as relevant partners proposing data or enabling testing).
Public authorities/services, Representatives from Municipal, Regional or national level and/or Interest groups and NGO's

Can provide important insights about existing organizational, business related and institutional settings.

Also they can help define a relevant problem and/or provide access to relevant data.

Able to provide leverage and context. Can provide informed understanding of existing (social) infrastructure as well as relevant political contexts.
Can play a role in ensuring the continued work, development and incubation.

Students and researchers

(e.g. Programmers, Gamers, Coders, topic related study fields, designers, digital methods, data journalists or other)

Can engage projects that inform the planning of the hackathon events.
Participation, Ideation, Networking and Learning.
Can pursue projects that test and develop concepts and prototypes further after the event.
Open data enthusiasts, scientists, journalists or other mindful techies and data explorers
Can provide expertise that allow for thinking creatively about data acquisition and data possibilities. Can assess and search for relevant open data, examine it and rate it in terms of openness and relevance. Some data might also need to be converted into the relevant format.
Ensure provision of documentation of the data made available for the "hack". Assisting the participants to access the data - or develop ideas with the data in mind; incorporating it into their concept/product (without having to actually tinker with it themselves).
Can advice in the continued post-hack process of updating and providing relevant data sets.
Start-ups and creative industry
Networking in terms of promotion inspiration and ensuring the recruitment of a critically thinking and creative crowd.
Incorporating attention towards sustainability and continued economical life of projects.
Can play a role in ensuring the continued work, development and incubation.
Sponsors of various kind
Think already early about making agreements with relevant collaborations.
Making it possible to host an event with food, attractive venue, swag and maybe even a prize to win.

Can play a role in ensuring the continued work, development and incubation.

Supervision and mentoring.
We recommend keeping an eye on involving representatives from the clusters suggested in Table 2 – however who's crucial or not may depend on the specific topic and challenge to be worked on. Also, the proposed inputs and activities in the matrix might very well overlap, we just aim to sharpen your attention towards these dimensions.